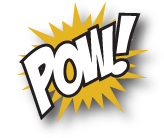 Cancer is a formidable Foe!
Be a Hero for Kids Cancer:  
Host a Heroes for Kids Cancer event, and let's see those Gold Capes Fly!
5K/Walk, Cycling, half or full marathon, Mudder, canoe races, bed races, tricycle races, Dance marathon… whatever your pleasure, contact us to learn about setting up your event! 

Your capes are waiting!